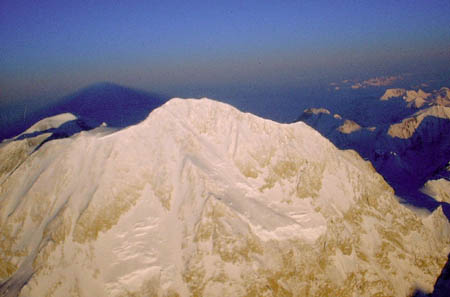 Click here to see Denali from Talkeetna, Alaska at sunrise.

Mt. McKinley
Denali National Park, Alaska
Contributor:
Jon Nelson
December 1999


Click Here to Send a Postcard
This photo of Mount McKinley was taken on December 31, 1999, from a Lear Jet as the sun was setting in the southwest. McKinley was basking in alpenglow and its shadow, evident in the background, is enhanced by the sun's reflection off the ice fog over Fairbanks where temperatures hovered around minus 55 degrees.